My friends and I went up to Austin last night and we had to go to Guero's and the Texas Chili Parlor. The pics of Guero's are on my friend's camera, and she didn't bring her usb cable, but I have a few of the Chili Parlor on my camera.



There's not really a jukebox there. And there is no back door that leads out to an awesome porch. The back door they go through to the outside is actually a door to a kitchen.



Other than that, and the fact they moved a few pictures around, it's exactly the same.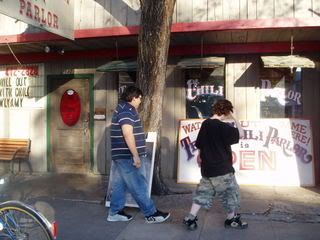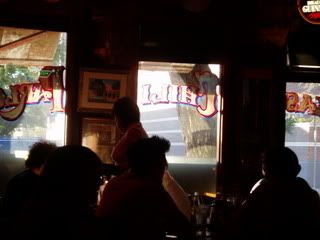 We are sitting in the same spot the girls sat at.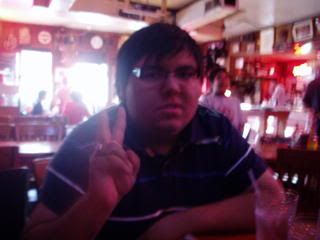 And here's one of the Alamo Draftouse in the villiage for no reason. We went and saw the Rocky Horror Picture Show live there at midnight.