Shinobi: Heart Under Blade (Japan - 2005)

Director: Shimoyama Ten

Cast: Joe Odagiri, Nakama Yukie, Tomokawa Kurotani, Shun Ito, Tak Sakaguchi



I have extremely high hopes for this ninja epic. This could even be something equal to Azumi. The film stars Joe Odagiri, who played Bijomaru in Azumi. I'm a bit surprised to see him in a ninja movie again, because last time (when filming Azumi) he said he doesn't really care about the action scenes. He is more interested in serious acting. However, I thought he did pretty good job in Azumi in terms of action. And he's acting was great. That's why I'm so happy to see him in Shinobi. The female lead is played by the beautiful Nakama Yukie (G@me).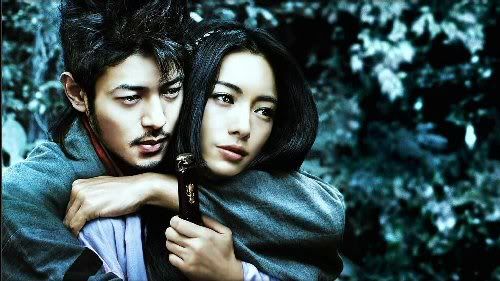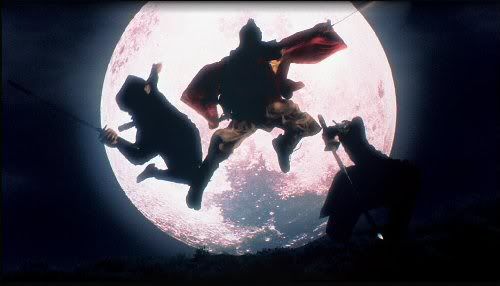 Official Site: http://www.shinobi-movie.com/index2.html

Review: <LINK_TEXT text="http://www.japantimes.co.jp/cgi-bin/get … 0930a3.htm">http://www.japantimes.co.jp/cgi-bin/getarticle.pl5?ff20050930a3.htm</LINK_TEXT>

[color=red]dvd topic: http://www.tarantino.info/forum/index.php?topic=5270.0