Dasepo Naughty Girls (Dasepo sonyo) (South Korea - 2006)

Directed by E J-yong

Cast: Kim Ok Bin, Park Jin Woo, Yoo Gun, Lee Kyun



E J-yong, the director of Untold Scandal (2003), Asako in Ruby Shoes (2000) and An Affair (1998), has decided to adapt a hugely scandalous comic book for his fourth feature. The film focuses on the biggest weirdos at Maseulmo High, a notoriously depraved school where even the normal kids are into sadomasochism. Featuring young up-and-coming actors Kim Ok-bin (Voice), Lee Kyeon, and Park Jin-woo. Finaced by Lotte Entertainment, the film is sold internationally by Mirovision and is slated to be done by April.

[size=80]- http://koreanfilm.org/new.html[/size]



Museulmo Highschool, full of students with sexuality confusions and student body presidents enjoying their SM taste publicly, is just so famous for its sexy tradition. But even in Museulmo Highschool, there are those weirdos you can never miss. 'Poor Girl' who earns money for her family by sleeping with old men, Anthony the luxurious cute-guy from Switzerland, 'One eye' the school-only-virgin are those. 'Poor Girl' falls in love with Anthony at first sight. Meanwhile Anthony is struck by One Eye's brother 'Two Eyes' and feels confused about his sexuality. What a world for these young, hot-boiled teenagers!

[size=80]- <LINK_TEXT text="http://www.mirovision.com/english/movie … vie_sno=88">http://www.mirovision.com/english/movie/feature_synop.asp?movie_sno=88</LINK_TEXT>[/size]



You can't go wrong with a plot summary like that (even though the second one doesn't make much sense, couldn't find anything else, sorry). I don't know if this is gonna be dirty (like the plot summary) or sweet (like the pics), but it looks lovely either way.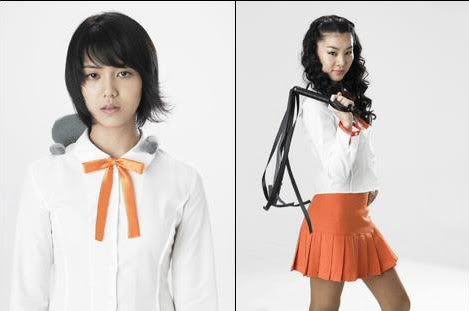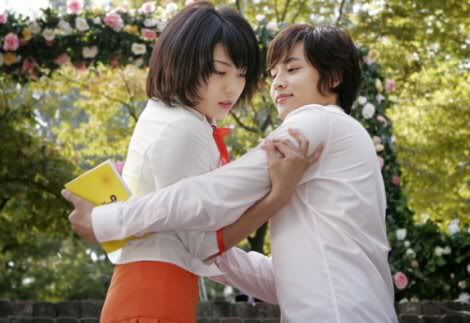 more info: <LINK_TEXT text="http://www.mirovision.com/english/movie … vie_sno=88">http://www.mirovision.com/english/movie/feature_poster.asp?movie_sno=88</LINK_TEXT>