<LINK_TEXT text="http://www.amazon.com/exec/obidos/tg/de … d&n=507846">http://www.amazon.com/exec/obidos/tg/detail/-/B00006HAWQ/qid=1072205034//ref=sr_8_xs_ap_i2_xgl74/103-0153501-6566242?v=glance&s=dvd&n=507846</LINK_TEXT>



Damn all. Well, if you're obsessed with the movie, that set's for you.
NO FUCKING WAY ;D



WHERE DID THAT COME FROM AND DOES ANYONE HERE OWN IT??
Thats a cool fuckin' set. I guess Miramax has my attention now. I want KILL BILL.





PULP DOG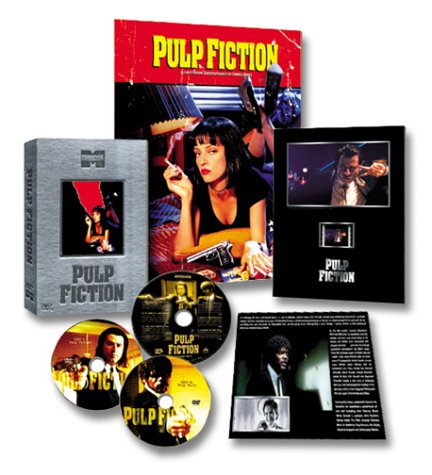 PULP DOG
That's old, it came out the same day as the Pulp SE. I've seen it in a few smaller stores, and I was gonna buy it, but it's a lot of money for stuff that I already have, but I'm sure I'll get around to it.
Looks to me like there's a third Disc of extras. A poster a clip from the movie and some weird piece of paper with writing on it. I would only whant the 3rd disc.
[quote]Thats the soundtrack.[/quote]
yep that's the new soundtrack. you can get is seperately.

if anyone wants to buy this expensive motherfucka, please use my links in the online store. much appreciated